1.
2.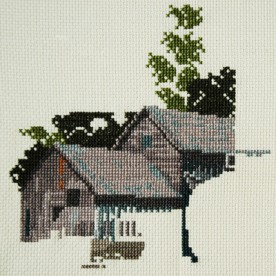 5.
8.
9.
10.
11.
12.
13.
17.
No Words (Land Of Decay) by WhenSkiesAreGrey
18.
Distance/ Skeletal/ Union by Marta Mist
Deleted Scenes

:

two frozen reverb-guitar blowers from sean mccann, closed out by a rather eno-esque piece that sounds like some gorecki, time-stretched, recorded to micro-cassette, then run through a holy stain pedal







20. Loscil - Endless Falls (Kranky)
Buy
As brilliant as ever, the rainfall that accompanies the opening track only serves to make his work even more beautiful and essential.
Fern and Robin was one of the dreamiest pieces of the year, there's a good chance that if you left this on repeat you may well never wish to wake back up. Soothing sounds.